Youtheory Daily Fat Burner Vegetarian Capsules
With natural ingredients like Capsimax®, chromium picolinate, and a proprietary fruit blend, this fat burner can help break down abdominal fat and increase healthy metabolism. When used in conjunction with a healthy food intake and regular exercise like 30-minute walks, Youtheory Daily Fat Burner can be an effective and gentle addition to your weight loss goals. The natural capsicum extract, Citrus fruits, and Polyphenol can act as an appetite suppressant to make you feel fuller for longer, which can support energy production and reduce sleeplessness.
Youtheory Fat Burner is a daily capsule and they're vegetarian too! Below are 7 reasons why you need capsules to help you shake off those unwanted extra pounds.
1) Youtheory Daily Fat Burner Contains Chromium
The Youtheory Daily Fat Burner features a blend of Chromium, Sinetrol, and Capsimax®. Chromium, a trace mineral, plays a crucial role in the metabolism of carbohydrates, fats, and proteins. By supporting insulin activity, Chromium can enhance metabolism and help reduce the accumulation of fat in the body. When combined with picolinic acid, known as chromium picolinate, it is more easily absorbed and more effective than other forms of chromium. Experience the benefits of this blend with the convenience of a vegetarian capsule in Youtheory's Fat Burner.
2) Contains Sinetrol - Made From Oranges, Grapefruit & Guarana
The Youtheory Fat Burner includes Sinetrol as one of its key components. This powerful fruit blend is made from the juice, peels, and seeds of red orange, sweet orange, grapefruit, and guarana. With 90% standardized polyphenols and a total synergistic polyphenol content unmatched in nature, Sinetrol® has been shown to possess exceptional fat-burning properties. Its polyphenols enhance the function of lipase, a cellular enzyme that aids in breaking down adipose and converting it into energy. Try the power of Sinetrol® with Youtheory's Daily Fat Burner.
The Youtheory Daily Fat Burner includes Capsimax® as a key ingredient. Capsimax® is a highly-active, concentrated extract of red hot chili peppers, delivered in a controlled-release coating for effective capsaicinoid levels without oral or gastric burning. Capsaicinoids have been shown to support healthy weight management through:
Boosting resting metabolic rate.
Enhancing the breakdown of stored fat.
Suppressing appetite and caloric intake.
Maximize your fat loss goals by combining Youtheory's Daily Fat Burner with a low-calorie diet and sensible exercise. The vegetarian capsule format makes it easy to support your healthy weight management efforts, along with the powerful blend of whole fruit extracts like guarana, sweet orange, and grapefruit.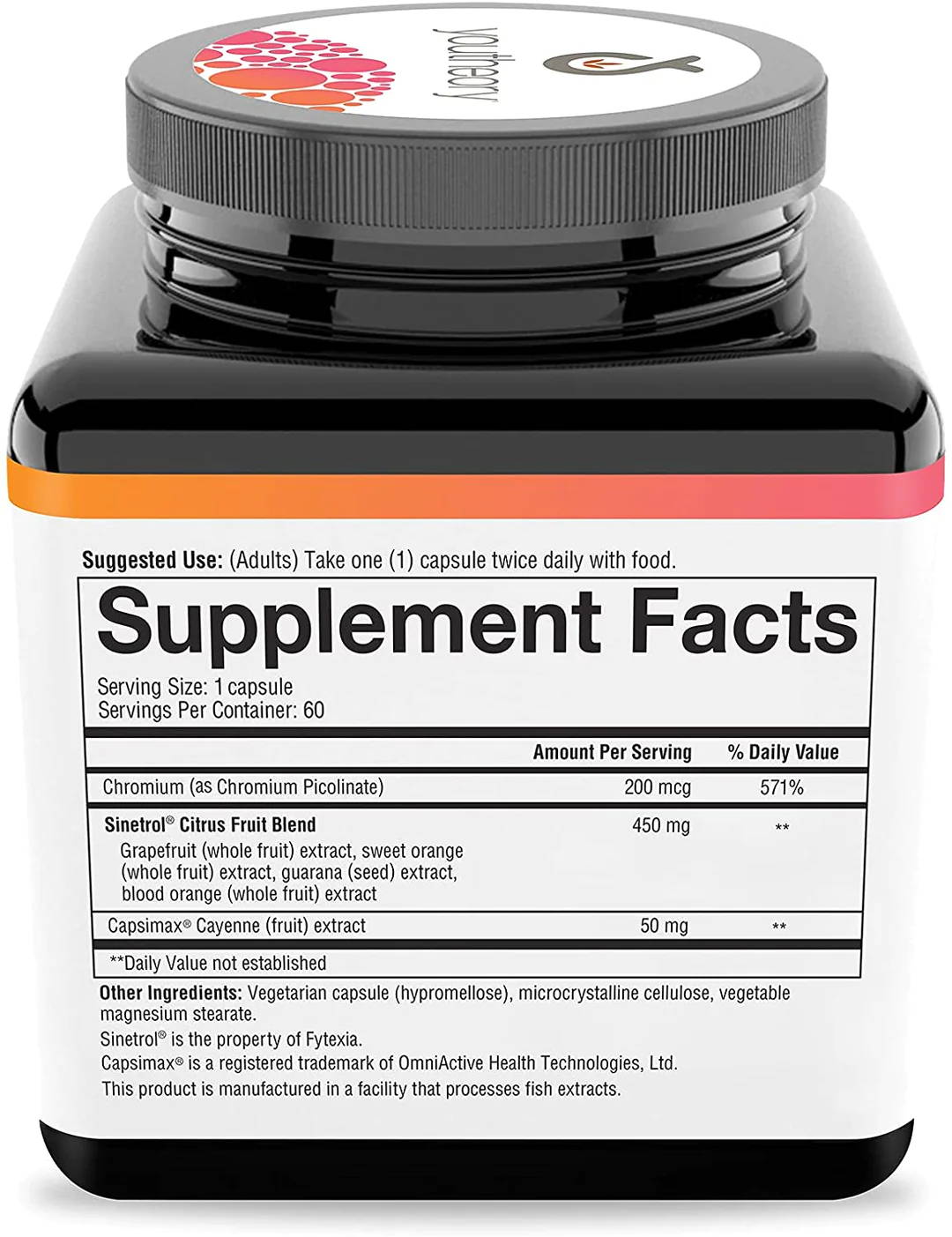 4) Youtheory Fat Burner is Vegetarian and Vegan
These Fat Burners are suitable for individuals who follow a plant-based diet or lifestyle, allowing for greater inclusivity and ethical considerations. They also avoid the use of animal-derived gelatin, which is commonly found in traditional capsules, making them a more sustainable option. Vegetarian and vegan capsules are often made from plant-based sources, such as cellulose or pullulan, which are hypoallergenic and easy to digest. In addition, these capsules are less likely to contain harmful additives, as they typically do not use chemical preservatives or artificial colors. Overall, choosing vegetarian and vegan capsules for dietary supplements can provide a more sustainable, ethical, and natural option that is suitable for a broader range of individuals.
5) Works Without Exercise
While exercise is beneficial for overall health and can enhance weight loss efforts, fat burners can still work without it. These products work by promoting the thermogenesis process, which raises the body's temperature and contributes to weight loss.
The Youtheory Daily Fat Burner, in capsule form, encourages fat reduction and provides a boost in energy. While this increase in energy can be beneficial during physical activity and training, it can also lead to agitation, mood changes, frustration, sleeplessness, and jitteriness if not used properly. To fully reap the benefits of a reduced calorie diet and sensible exercise, consider incorporating the Youtheory Daily Fat Burner, with its proprietary fruit blend of guarana, sweet orange, grapefruit, and blood orange, as well as its thermogenic ingredient, capsicum, into your weight management routine. With these components, you'll not only target belly fat loss but also support overall healthy weight management goals for 2023.
6) Gluten, Dairy & Soy Free
Youtheory® Daily Fat Burner is designed to support healthy weight management through natural fat burning using a blend of key components. With natural ingredients and no added stimulants, Youtheory's Daily Fat Burner is designed for healthy weight management, making it a perfect option for individuals looking to reduce fat without harsh chemicals or stimulants. This product is an excellent alternative to many fat burners that use synthetic ingredients. Youtheory's proprietary fruit blend can help support a slim figure by acting as an appetite suppressant, making you feel fuller for longer. In addition, the product contains microcrystalline cellulose, which is an excellent source of fiber. Capsimax® is a concentrated natural capsicum extract that increases the thermogenesis process, which burns more calories and stored fat, allowing you to see results faster. After two months of taking Youtheory Daily Fat Burner, some people noticed that their pants feel loser, which is a promising sign that the product is helping reduce abdominal fat. However, if you notice absolutely no change, it's best to keep using the product and stick to the recommended daily dose to see if it works over a more extended period.
7) Youtheory is Committed to Quality
When it comes to creating supplements of the highest quality and efficacy, consider Youtheory. It takes unwavering commitment and accountability at every stage to produce products that genuinely work. This includes traveling the world to source natural ingredients of the highest quality, manufacturing every product in-house in their GMP-certified facility, and testing every product beyond industry standards. This is just the start. From farm to shelf, Youtheory is dedicated to best-in-class manufacturing processes that guarantee purity, potency, and traceability of every product. They take the responsibility of creating supplements seriously, ensuring their customers receive the best possible product. To provide an honest review, customers are sure to give Youtheory high marks for their efforts in creating effective supplements that are responsibly sourced and produced. It's comforting to know that Youtheory goes above and beyond to create safe and efficacious supplements for their customers. We hope this helps you make an informed decision when considering Youtheory for your supplement needs.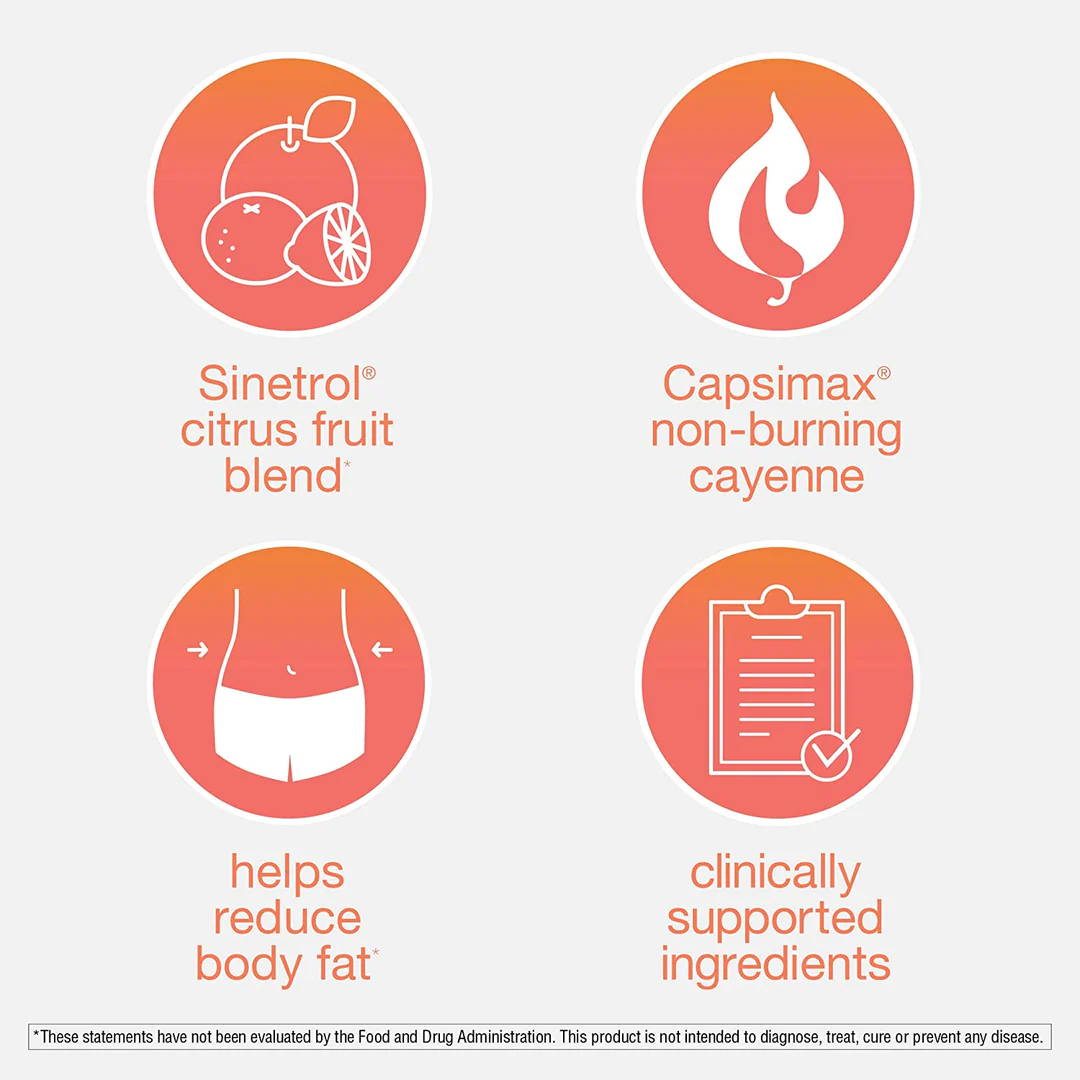 How to Use Youtheory Daily Fat Burner
It is recommended to take 1 capsule twice a day with a meal and plenty of water, but it is crucial to consult a doctor before starting to rely solely on fat burners. While some people see a change in the first 3-4 weeks, others may not notice any difference, and it's essential to give it some time before reverting back to a carefree diet.
Many people have found these capsules to be an excellent weight loss supplement, and the added benefit is that it is vegetarian and vegan-friendly. However, if you are pregnant or nursing, it's essential to avoid using this product, and it is best to keep it out of the reach of children.
Youtheory is a mission to inspire wellness in everyone and ensures the traceability of every product.
CHECK OUT THE REST OF YOUTHEORY'S AWESOME RANGE BELOW
---